Posts for tag: oral health
By Fiore Dental Associates
July 22, 2017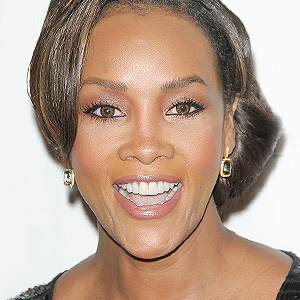 Is having good oral hygiene important to kissing? Who's better to answer that question than Vivica A. Fox? Among her other achievements, the versatile actress won the "Best Kiss" honor at the MTV Movie Awards, for a memorable scene with Will Smith in the 1996 blockbuster Independence Day. When Dear Doctor magazine asked her, Ms. Fox said that proper oral hygiene was indeed essential. Actually, she said:
"Ooooh, yes, yes, yes, Honey, 'cause Baby, if you kiss somebody with a dragon mouth, my God, it's the worst experience ever as an actor to try to act like you enjoy it!"
And even if you're not on stage, it's no fun to kiss someone whose oral hygiene isn't what it should be. So what's the best way to step up your game? Here's how Vivica does it:
"I visit my dentist every three months and get my teeth cleaned, I floss, I brush, I just spent two hundred bucks on an electronic toothbrush — I'm into dental hygiene for sure."
Well, we might add that you don't need to spend tons of money on a toothbrush — after all, it's not the brush that keeps your mouth healthy, but the hand that holds it. And not everyone needs to come in as often every three months. But her tips are generally right on.
For proper at-home oral care, nothing beats brushing twice a day for two minutes each time, and flossing once a day. Brushing removes the sticky, bacteria-laden plaque that clings to your teeth and causes tooth decay and gum disease — not to mention malodorous breath. Don't forget to brush your tongue as well — it can also harbor those bad-breath bacteria.
While brushing is effective, it can't reach the tiny spaces in between teeth and under gums where plaque bacteria can hide. But floss can: That's what makes it so important to getting your mouth really clean.
Finally, regular professional checkups and cleanings are an essential part of good oral hygiene. Why? Because even the most dutiful brushing and flossing can't remove the hardened coating called tartar that eventually forms on tooth surfaces. Only a trained health care provider with the right dental tools can! And when you come in for a routine office visit, you'll also get a thorough checkup that can detect tooth decay, gum disease, and other threats to your oral health.
Bad breath isn't just a turn-off for kissing — It can indicate a possible problem in your mouth. So listen to what award-winning kisser Vivica Fox says: Paying attention to your oral hygiene can really pay off! For more information, contact us or schedule an appointment for a consultation. You can read the entire interview with Vivica A. Fox in Dear Doctor's latest issue.
By Fiore Dental Associates
October 01, 2016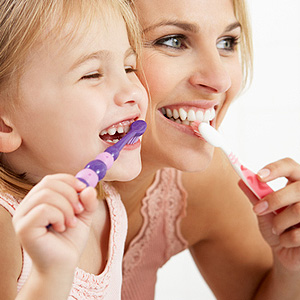 We all have habits: things we do every day often without consciously thinking. Some of them are good; some not so much. And many of them took root in childhood.
That's why it's important to help your children form good habits in their formative years, especially regarding oral health. Here are 4 areas to focus on developing good dental habits — and avoiding bad ones.
Keep teeth and gums clean. The best defense against dental disease is stopping plaque, a thin film of bacteria and food particles, from building up on tooth surfaces. That means brushing and flossing each day, along with regular dental cleanings and checkups. You should begin cleaning your child's teeth as soon as they appear in the mouth with a clean towel or rag at first and later brushing them. Eventually, teach your children to brush and floss for themselves. Dental visits should also begin around their first birthday.
A nutritious diet equals healthy teeth. The saying, "You are what you eat," is especially true about teeth. Help your child form a nutritious diet habit by providing meals rich in fresh fruits and vegetables, quality protein and dairy products. You should also restrict their sugar intake, a primary food for bacteria that cause tooth decay; try to limit sweets to mealtimes and avoid constant snacking.
Avoid habits with hidden dangers. Actually, this one is about you — and what you might be doing to increase your child's risk for dental disease. Avoid actions that increase the chances of transmitting oral bacteria from you to your infant, like kissing on the lips or licking a pacifier to clean it. You should also avoid giving your child night-time bottles or sippy cups filled with milk, formula or any sweetened liquid — likewise for pacifiers dipped in something sweet.
Steer them away from future bad habits. As children become teenagers, they're eager to stretch their wings. While this is normal and good, they can get into habits with dire consequences for oral health. You should by all means steer them away from tobacco use or oral piercings (tongue and lip bolts especially can wreak havoc on tooth structure) that can harm their teeth and gums.
If you would like more information on dental care for children, please contact us or schedule an appointment for a consultation. You can also learn more about this topic by reading the Dear Doctor magazine article "Dentistry & Oral Health for Children."